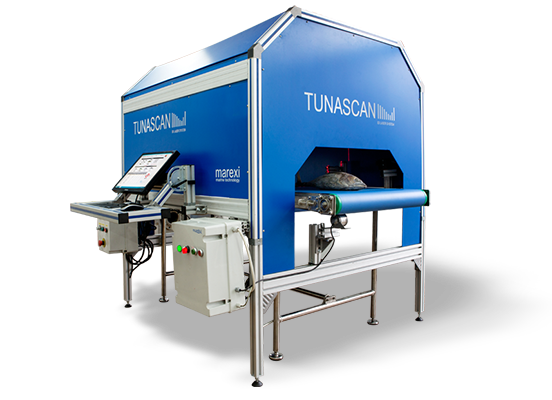 The Tunascan is sold in 2 models: Tunascan V1 for sizes under 10 kg, with productions of up to 50 tn /hour and Tunascan V2 for sizes between 10 and 60 kg.

Automatic classification line. Once scanned, the line distributes and packs tight the  pieces in specific containers according to the client's criteria.

Real-time recording. All data generated is sent to the company's ERP.
Efficacy in determining the weight of the fish:
Efficacy in determining the species of tuna:
A factory with/without Tunascan®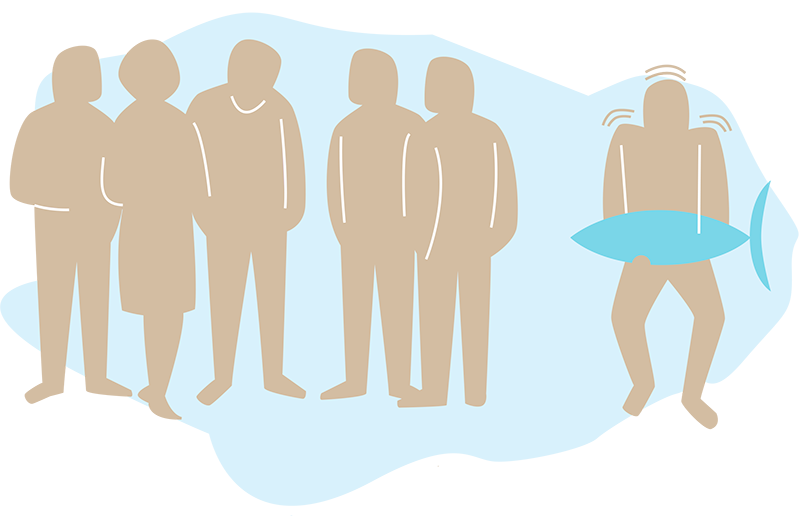 The production area dedicated to receiving and classifying the tuna needs a numerous workforce. In addition to the physical process of moving and classifying the fish experienced workers with a high degree of concentration to visually distinguish different species, as well as weighing the fish, are required.
Once the fish is unloaded into the hopper, the process is totally automatic. It can classify 10 – 50 tons per hour, equivalent to 400 tons in an 8-hour shift. As the 3D processing and classification by size and weight in specific containers is automated, human error is eliminated and work hazards are reduced.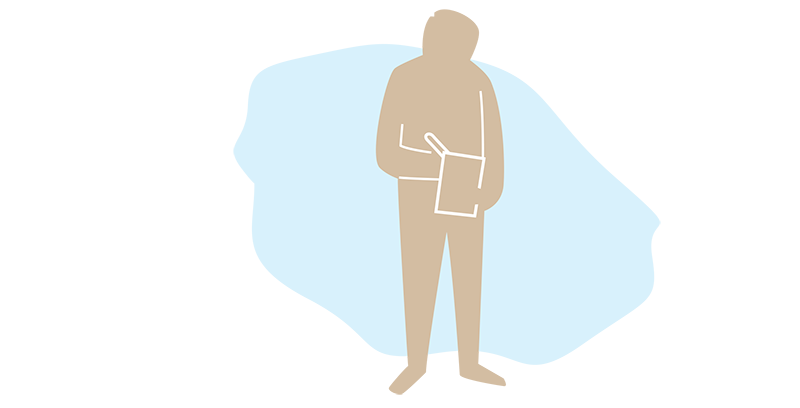 To convert all this work into information for the company requires a great deal of effort for workers who have to take care of weight, types of fish, rejects, etc. and who have to use physical documents and then move them to different departments in the company. Then it is necessary to 'translate' all this documentation to the company's ERP. This is a process that can take hours.
The Tunascan database is connected directly to the company's ERP, allowing authorised workers to access the information generated, avoiding the risk of losing papers when moving them from one department to another in the company.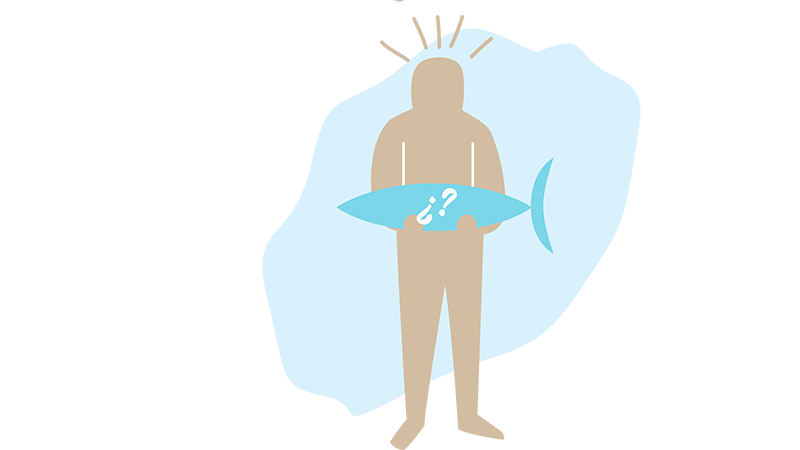 The procedure without Tunascan leaves the quality standards established by the company in the hands and attention and subjective judgement of the workers. Possible human error on discerning the pieces could affect the company's commitments with clients in the case of appearance of pieces of an undesired species, size or quality.
Tunascan software enables the company to adapt classification criteria according to the requirements of each moment or of their clients. Once they have been established, they will remain constant and unaffected by the subjective interpretation of each worker. Thus client satisfaction is guaranteed, as they are offered optimum pieces according to the species, weight and quality criteria established.